Many do not understand how heaven and hell work, nor the realms in between. How do people end up there? What creates a soul contract to these places? What are angels and demons really? What do these places and creatures look like. How is their hierarchy set up? This course explores those questions and more.
Your Instructor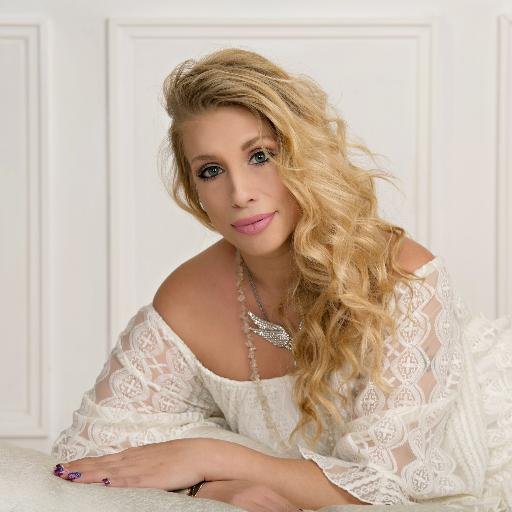 "There was a wise man, a great artificer, and the Lord conceived love for him and received him, that he should behold the uppermost dwellings and be an eye-witness of the wise and great and inconceivable and immutable realm of God Almighty, of the very wonderful and glorious and bright and many-eyed station of the Lord's servants, and of the inaccessible throne of the Lord, and of the degrees and manifestations of the incorporeal hosts, and of the ineffable ministration of the multitude of the elements."and of the various apparition and inexpressible singing of the host of , and of the boundless light".
The Truth of living light, is written by Alura Cein. An Incarnated Angel, who was born awakened. She began channeling at the age of three, where the Creator and the Angels, have led her through out her life to take the heavenly truths she obtained from them, and find a way to define them in earth terms for everyone to understand. She has spent 30 years of life, trying to find a way to define the undefineable. She is a clairvoyant, clairsentient, clairaudient, visionary, with abilities in channeling and reading through the realms, the divine blueprints of creation, and many souls who are a part of it. She is also a metaphysician, Theologist, Ordained Minister of all faiths, and a Psychologist.
Having volunteered to come here to free souls from spiritual ignorance, and from the limiting confining ways of the world. She is so full of the Creator's love, that she only ever displays that Having helped thousands worldwide, find their own individual truths, here on this site, she is delivering much more. Universal truths. Not affiliated with any organization, and a small team of herself, and two others, she is a spectacular woman with exceptional skill, and wisdom. This site is dedicated by Alura, to the Creator, her best friend and true love, as well as to all of you, as you seek on your journey towards awareness, and transformation.
Truth of living light, is, the study of truth. Real truth and nothing but the truth. Where does this truth come from? A teacher, a messenger who channels it from the Source directly. There is a lot of deception out there. Earth, believed to be the center of the Universe, has passed down many so-called "hidden teachings" for eons. In them, were Universal teachings, but teachings of the Universe of Planet Earth. Many claiming to be awakened, do not understand what this truly means. There are many stages to awakening and ascension, but how did the teachers and rulers of this world expect to help people to do that, by hiding what they did know, and by teaching in symbolism? They didn't expect to. In fact, it was never their intention. In Truth of Living Light, you learn first, the teachings spiritually of earth that you need, the ones hidden for so long, and without the symbolism, and then the rest of truth, that was not given. All religions has truth, but it also has deception. In Truth of living light, you will come to see through the symbolism, and what is true, along side of the truths never revealed as well. Welcome to your Origins of Truth, exploring the light that creates this Universe, and earth..
Class Curriculum
From the top....
Available in days
days after you enroll
Cosmic Levels
Available in days
days after you enroll
Spiritual Planes
Available in days
days after you enroll
Frequently Asked Questions
When does the course start and finish?
The course starts now and never ends! It is a completely self-paced online course - you decide when you start and when you finish.
How long do I have access to the course?
After enrolling, you have unlimited access to this course for as long as it exists - across any and all devices you own.
What if I am unhappy with the course?
Currently, at this time, we do not provide refunds after 24 hours. be sure that you are interested in this subject. You are investing into your future spiritually, and it is like any college who has a tuition.
How many lessons does the course consist of?
Lessons are never uploaded until enrollments are received and the course closes for enrollments. this provides time to work individually with others in the course as there is only one instructor. After a number of enrollments, the course will consist of 4 major classes, and a few lessons under each. Most colleges offer 1 lesson at the same price of this entire course! Here, each catagory is considered a class, consisting of 2-3 actual lessons. therefore anywhere from 8-12 depending on how much information is needed.
You courses have been unsteady in uploads, how will this class be conducted?
good question. for deeper information I always provide anywhere from a week to a few months for the students to settle in with the information. It depends on the material. For this course, the lessons will be uploaded each Saturday, until the lessons are all there. After, they will remain there as long as the ocurse exists.